The digital highway today offers us huge possibilities to collect data and information, to transport it incredibly fast and enables us to access this data Real-Time from remote.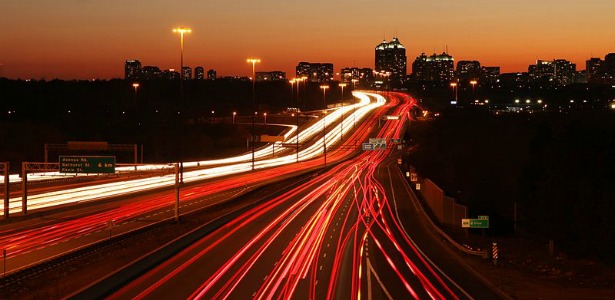 Increasingly more sectors use the fibre optic infrastructure, with the result that the need for information grows. The management and maintenance of infrastructural objects consumes vast amounts of money annually, mostly on preventive measures. Great savings can be realized by measuring the need for maintenance. Regular measuring can accurately determine component wear. This makes it possible to predict the moment of required maintenance, which considerably increases efficiency.
It means in many cases that a repair or replacement can be more efficiently planned, which can realize considerably cost reductions. When infrastructural objects are built, they are often over dimensioned. By gaining experience with the data that become available from the measurement results, it might be possible to use fewer or different materials during the realization of the objects.
Infra Sensor Solutions specialized itself the past years in applications like Roof Monitoring, Weigh-in-Motion DIG_ISS_WIM_ENG (Digital brochure Weigh-in-Motion), traffic-flow monitoring and Traffic loops in the under layer of the asphalt. More insight into the quality, wear and deformation of the asphalt makes it possible to optimize your planning regarding maintenance to the roads (predictability). Structural Health Monitoring DIG_ISS_SHM_ENG (Digital brochure Structural Health Monitoring) has a clear relation to these subjects and is therefor an important service of Infra Sensor Solutions.
To get an impression about the many possibilities  Infra Sensor Solutions can offer? Look at our animation video below!