SHM 'Lingebrug'
Assignment BAM Rail BV and ProRail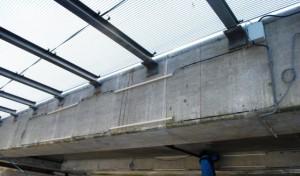 In October 2010 a concrete bridge replaced the former steel railway bridge. The bridge is situated at the route Utrecht – Geldermalsen, about 500 metres away from the central station Geldermalsen.
The discovery of several cracks in the top-layer of the concrete made it necessary to measure the exact bending of the bridge during train passages. The maintenance company, BAM-Rail was asked to perform these measurements and to supply a permanent monitoring solution related to the bending. BAM-Rail, as the maintenance company of this route asked Infra Sensor Solutions to design and build this permanent monitoring solution. It should be able to read-out the information from remote and the measurements must be very accurate.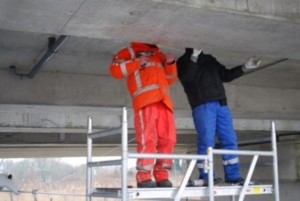 In cooperation with ProRail is decided to implement a total solution from Infra Sensor Solutions that should be operational for at least a year. Because of the urge of implementation we build the solution in three phases.